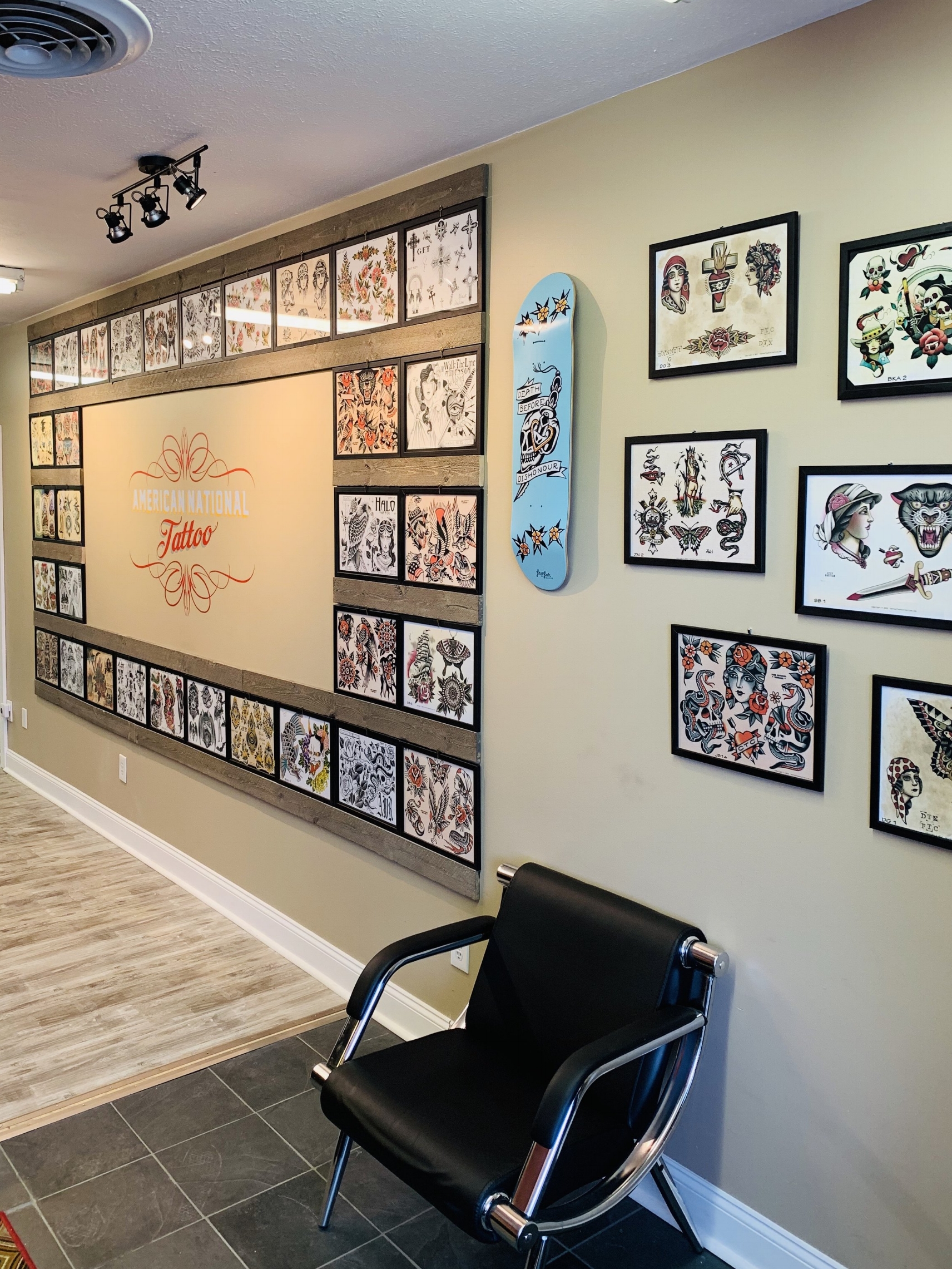 CLEAN.CUSTOM.
QUALITY.
TATTOOING AND PIERCING
We are a custom Tattoo Studio which also offers piercing & body modification services, located in Imperial, PA. We are dedicated professionals striving to achieve the safest, most innovative, and effective techniques while performing our respective crafts. Simply put, we enjoy making awesome Tattoos and Piercings.
OUR STORY
In November of 2018, two tattooers from western Pennsylvania, Sean Seretti and Jason Trunick felt inspired to live out their dreams, and decided it was time to use their combined 15+ years of experience in the industry to branch out with a place of their own. They subsequently co-opted American National Tattoo. The name was chosen for its simple beauty and classic feel, and was a harken back to the early days of military naval base tattooing in America. Later Piercer/Body Modification specialist Zack Watson, and Piercer Eleanor Boyd decided to join the team to round off the versatile wheelhouse that became and that is American National Tattoo. You're Invited to become part of their story.
Phone-
724-695-1412
Location-
7900 Steubenville Pike
Suite 39
Imperial, PA 15126
Hours-
Monday-Saturday
11am-7pm
Sunday
CLOSED